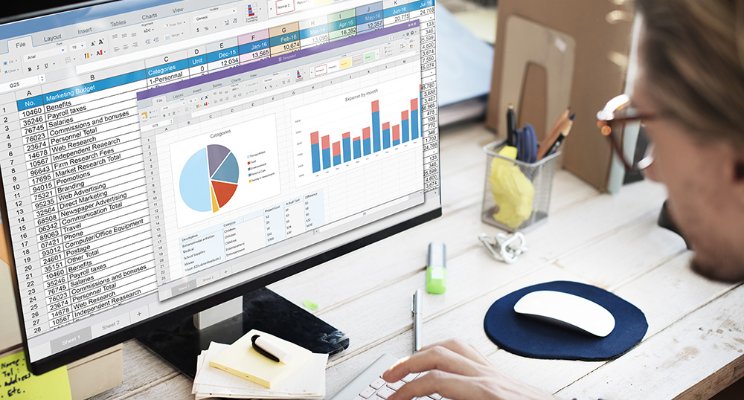 Before ditching the spreadsheet for an estimating software, consider these tips.
by admin
We don't keep quarters in the ashtray to use in pay phones anymore. When we need to find a building address or remote job site, we don't unfold a big paper map–We simply tap into the GPS system build into our dashboard. Yet, many BAC veterans are still gun-shy when it comes to using even the most proven technology to produce estimates and manage their business.
As a controls contractor, we live in spreadsheets and know how cumbersome it can be because every estimate has multiple variations and it can take several hours to build just one. Each estimate requires knowledge of hundreds of product components and configurations. In addition, estimates get shared and even lost your estimates between multiple parties making it difficult to access for future reference.
So what do you do?
Many of us have found success by using new estimating software technologies. But there are a few things you should know before you buy and implement a new tool to your estimating process to ensure the product is working for you, not against you. This post will tell you what you need to know to make sure you select a software and will help you make the right decision. So, If you're looking for the best tool to create accurate, shareable and quick estimates, consider these tips first:
Tips to Consider Before Selecting A New Estimating Software:
Make sure your software is built by a company that understands the HVACR industry. If it doesn't, you'll have trouble adding components specific to the HVACR process and ensuring it is usable by engineers, manufactures and others who you collaborate with.
Ensure the software has additional features that allow you to track leads, save & share estimates, repurpose past estimates in future projects, collaborate with others in your organization who reference it in their process.
Any good estimating tool should optimize the way you interact and build your estimate. This is important because you are making the choice to upgrade from the traditional spreadsheet estimates you've used in the past. Your software should be easy to use, be visually intuitive and fun to use!
While not necessary, some great bonus features of a great estimating tool are drag & drop, auto-generated production orders, and scope creation. [PLAY VIDEO]
Now that you know what to look for in searching for a estimating and business management software, you're ready to start shopping,  optimize your estimating process and begin winning deals without worrying you'll purchase a tool that takes more time than it's worth.