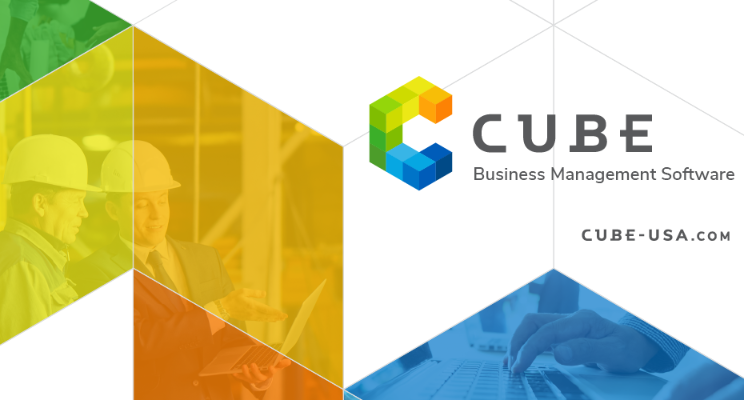 Introducing Cube's New Brand
by admin
We've got exciting news to share – Cube has a new look!
As we continue to grow at Cube, expand our areas of focus, and update core product experiences, we want our brand to best reflect why we exist, what we believe in, and where we're headed.
At Cube, we think of our brand as a continuous project that's never totally done. Just as people and companies evolve, so do brands. We've grown ours over many years through our fantastic products, a unique culture, and an incredible customer community. Today, we're taking a bold step forward with a new logo and identity system for Cube and our product.
This marks a new chapter in our ongoing mission to innovate. Thank you to all of our customers for inspiring this important change!
The Cube logo
The new logo had to satisfy all of the existing expectations of what our original mark stands for…while simultaneously moving the brand forward. Striving to maintain the iconic and recognizable mark was a primary goal. This was achieved by carefully deconstructing the existing mark and studying its fundamental shapes, angles and weight. This process informed our work and perspective as we approached the challenge of defining a new mark.
Starting today, you'll see these exciting changes across our website, and gradually over the coming months, in-product. Much more to come!
Should your BAC business consider Jazzing up your brand?!
3 Benefits to Rebranding:
Attract New Customers:

After you've been in the market for some time, your image and company message may have become stagnant, and maybe even irrelevant to your audience. y rebranding your image, your company personality, your target audience etc., you can attract new customers and also rekindle an interest from your existing audience.*

Achieve New Goals:

Another benefit to rebranding is that you can significantly shift the focus of your efforts, allowing you to achieve new goals. Some of your new goals may be to develop new services or to improve existing ones. Or, you may decide to have your employees become more involved in advocating on behalf of your company, in which case a rebrand is a great excuse to get everyone in the company involved.*

Increase Engagement:

Whenever you add something new and exciting to your product line, or make a change to your brand, you have the opportunity to make a big splash. You can use a rebrand as a chance to get people talking about your company on social media. Instead of fearing the change, you can show existing and potential customers what is so great about the changes you are making, and why you are making them.*
There's so many great reasons to get on board with Cube. Join one of our weekly Demos TODAY: CLICK TO JOIN
Credits: 
http://www.commonplaces.com/blog/the-pros-and-cons-of-rebranding-is-it-worth-it